How to Decorate Your Home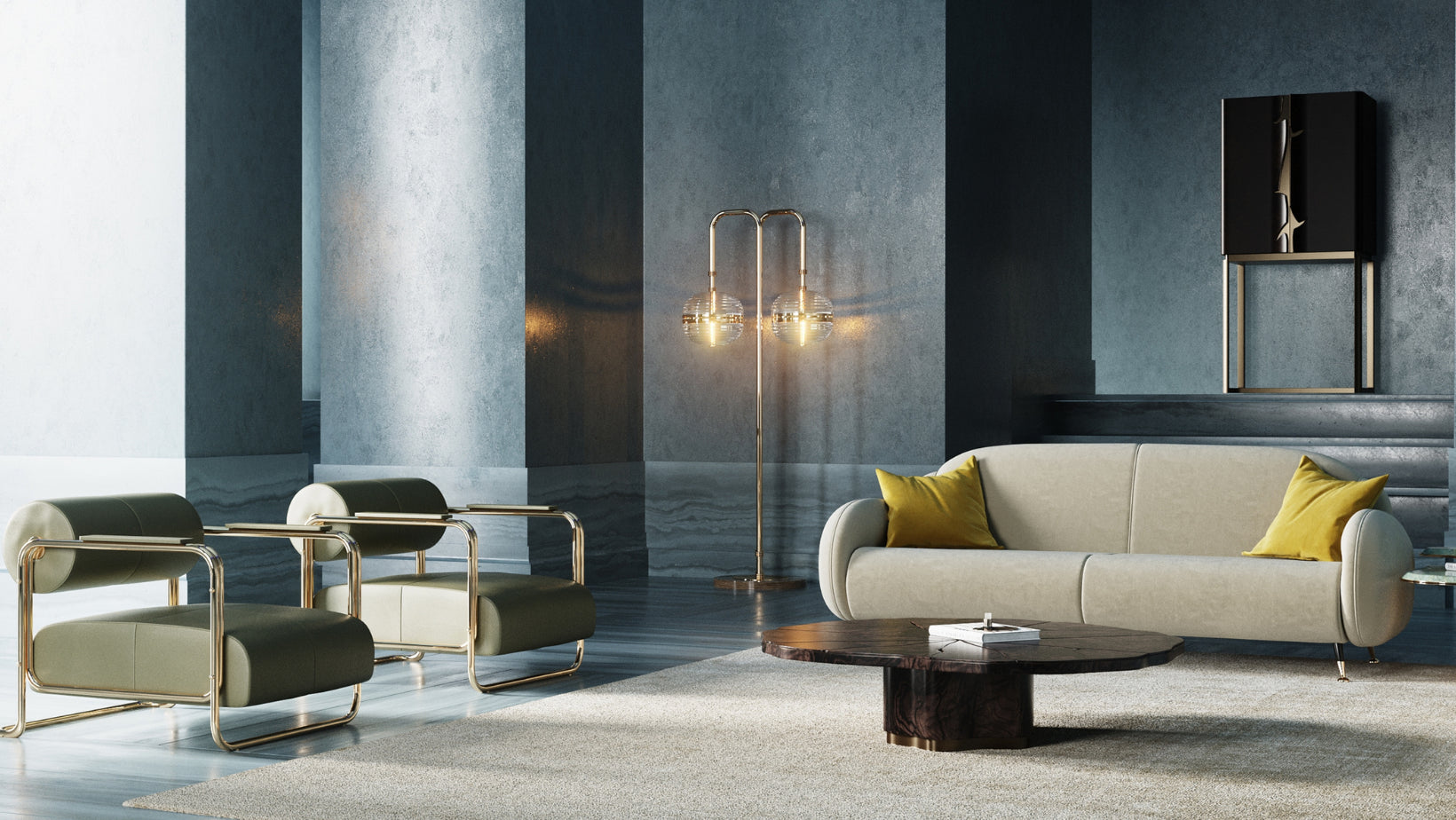 How to Decorate Your Home
Whether you're decorating your home to improve its aesthetic appeal or create a workplace/home office, the priority is to arrange everything in harmony without jumbling things. 
You want to select your furniture carefully to create consistency in your room and transform it into a place where you can stay motivated and get things done. 
Your home office has the power to affect your overall creativity. Therefore, whether you have an entire office, a cubicle or a small corner in your room, you want to get the furniture that works for you and not against you. For instance, slouching during a job meeting zoom call because of an uncomfortable chair would be rather unprofessional. 
On the contrary, you want to give a more professional impression by alleviating the look of your home office into a perfect workstation with no distractions. 
Luckily, there is a wide selection of furniture available on the market today. So if your want to give your space a modern, contemporary, or traditional look- you're spoilt for choice. 
This comprehensive home furniture decorating guide provides you with professional hacks and tips to transform your office space into a more productive environment. 
Get A Suitable Seating
The most crucial aspect of your office space is comfort. A comfortable chair will significantly reduce the chances of muscle fatigue while increasing your productivity. It enhances your concentration and creates a distraction-free environment. 
Today, you don't have to compromise on your office decor or personal preference with uninspiring furniture. Many companies have created a balance between comfort and style by making stylish office chairs. For instance, you can get an adjustable, velvet office chair that allows you to spin around, should you need to. 
Appealing Home office writing desk 
Today you can find home office desks as desirable as they are functional. The ordinary, plain writing desks are quickly running out of style. Companies are replacing this outdated cliche by combining the best office desk aspects to create more flexible desks that provide ample space for your stationery and other office supplies. 
So if you spend the better part of your day chained to your computer, you can take some inspiration from the desk decor while you work. 
You must consider the available space in your working area so that you can select the right size of a desk. Consider the following varieties:
Cheriton Desk
Cheriton desks are available in a broad range of sizes, styles and colours. Cheriton desks are eye-catching, created to compliment your personal style and taste while providing you with a professional look. 
Leather Trim Canvas Desk
A leather trim canvas desk by Vega collective is the way to go if you're looking for something flamboyant, flexible, and stylish with plenty of room for your essential paperwork and stationery. The drawers, positioned at each side of the desk, feature leather handles marked by brass coloured studs. 
Prima Desk in White With Height Adjustable Legs and Electric Control
Prima Desk with height adjustable legs are perfect for a home office, yet their style makes them an ideal addition to any room in your house. These versatile and practical items have a timeless design and are highly resistant to accidental scratches or damages. 
Federico Elegant Desk in Black Stained Oak With Brass Frame
The Federico elegant desk brings together modern aesthetics and a stylish look.  The deconstructed frame structure that comes with each piece creates a beautiful yet delicate contrast between the deep texture of natural wood and the velvet upholstery. The result is a tactile and timeless design for your home office.  
The Perfect Bookcase
A bookcase is an ideal part of your home office. Your bookcase design doesn't have to be boring. Get a stylish piece and make it the centrepiece of your work area. Depending on the available space in your room, you can purchase a freestanding or under the desk bookcase. A bookcase will provide a sense of professionalism while highlighting your style. 
Extra Large Wooden Double Bookcase With Ladder
Hand Finished with plenty of shelving and extra-large cubes, this wooden bookcase can handle anything you throw at it. The generous shelves (closed and open) offer extra room for storage and a fantastic display option for your books and office accessories. T
his piece helps you navigate your collection with ease, and the antique design style with ladder gives your office a more classical look. 
Halifax Bookcase With One Drawer
It features four generous height shelves. Meaning you can conveniently store your book collection and display your office accessories from vases to baskets and files without any hindrances. 
Perhaps you have some items you just don't want anyone seeing? You can easily toss them in the low-lying drawer. They are all perfect for any office style, and all you have to do is find the ideal spot so that it works to enhance the appearance of your office as well.
Vintage Telephone Bookcase
Say you want to bring an old British style to your office? Nothing screams British like the vintage telephone bookcase. These amazingly quirky pieces of furniture are wildly styled with an old telephone box in mind. The bright red painting of this iconic furniture makes it stand out as a talking point. 
Luminous Lighting 
Lighting should be a top priority when decorating your home office. Lighting and productivity go hand in hand. Studies show that your environment has a significant effect on creativity, concentration and mood. 
You will be happier, alert, and motivated in a well-light office. While dim lighting can strain your eyes and make you feel exhausted and drowsy, too much lighting will be harsh to your eyes and can trigger migraines. When it comes to the best, adequate lighting for your home office- there's a lot of choice.
Consider the following. 
Industrial Metal Desk Lamp Smoked Glass
Designed by Hill interiors, this table lamp desk is a perfect choice for those who prefer to mount lighting on their desks. It brings a stylish look and a bold industrial feel to your office. The smoked glass is not only an eye-catcher but also provides you with the ideal lighting to enhance your productivity. 
Tripod Spotlight
Tripod spotlights combined with an elegantly coloured lampshade are your go to choice for a  more industrial look and feel. They feature a gorgeous interpretation and durable legs that are easily adjustable to meet your specific lighting level. The perfect interplay between light and shadow provides you with an interruption-free environment. 
Macy Spiral Floor Lamp
Perhaps an industrial environment doesn't impress you much? Then you can spruce things up with this beautiful Macy spiral floor lamp. No matter your style, these accent lamps with bold aluminium, iron, and steel spirals will perfectly match your decor and provide you with ample lighting.  
Collection 2019
Sale 70% Off
Title for image