What are The Impact of The Furniture Industry on The Environment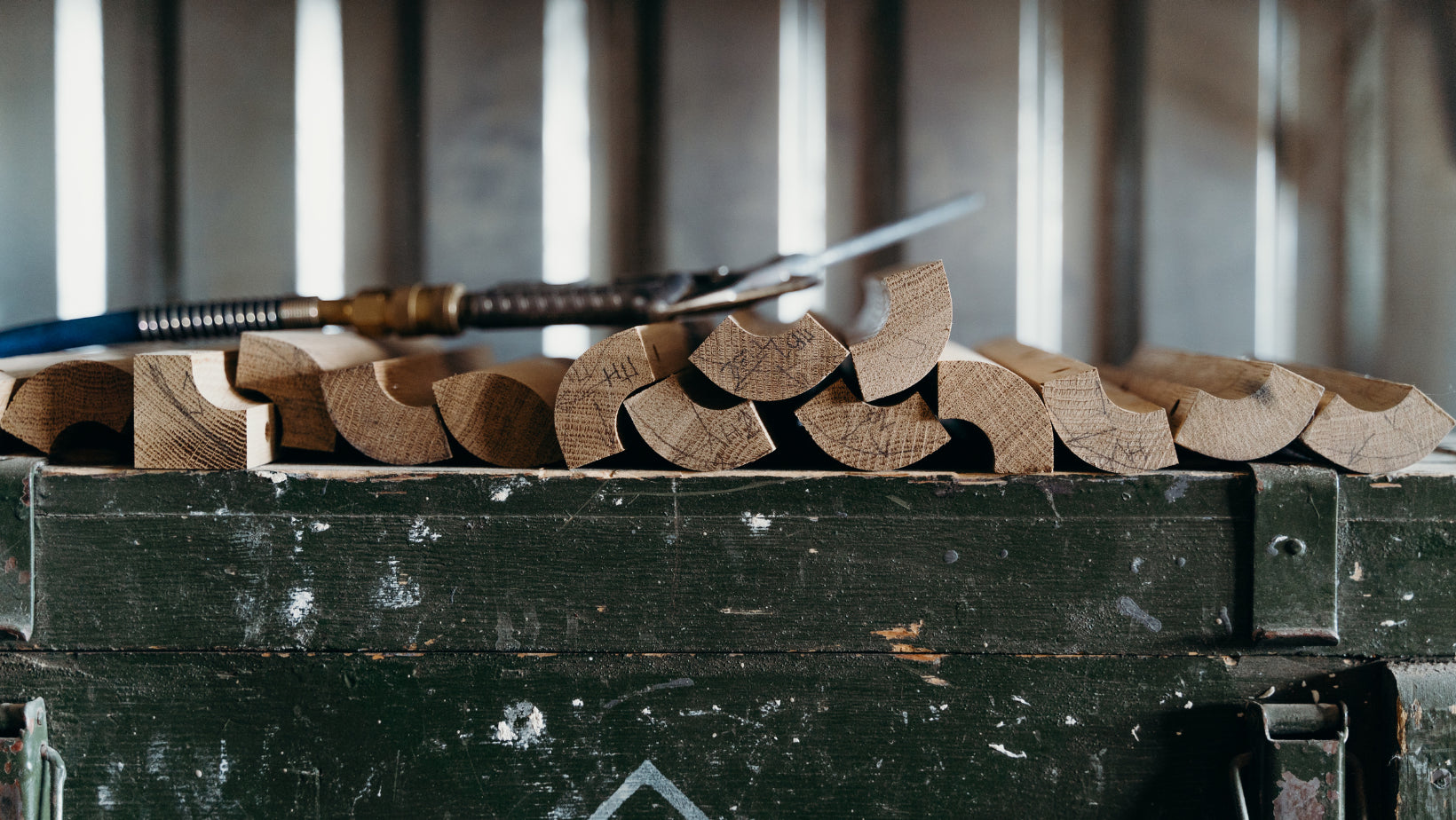 What are The Impact of The Furniture Industry on The Environment? 
Forests have a crucial role in combating climate change. They can potentially absorb nearly a tenth of all global carbon emissions into their biomass and soils. As the third biggest user of wood resources globally, the furniture industry is responsible for protecting forests and the overall environment. 
Currently, mismanagement and clearing of forests are responsible for about a sixth of all global carbon emissions. 
The furniture industry is not the biggest environmental pollutant. However, its impact on the planet cannot be ignored nor underestimated. Though wood is still considered a limited resource, furniture companies increasingly use it as a natural raw material for their operations.
By embracing sustainable furniture, these companies can help combat their impact on the environment. Let's have a closer look at the real impact of the furniture industry on the environment and the best sustainable practices to preserve and protect the environment. 
The Furniture Industry May Be The Most Underestimated Polluter 
In this age of high-standard decor, the demand for unique and the best furniture style seems to be going through the roof! Consequently, giant companies are doing massive furniture manufacturing to meet this craze-like demand. 
To satisfy every customer's needs, furniture companies largely depend on two types of raw materials:
Natural raw materials from wood, a limited resource.

Synthetic material. They are associated with the overproduction of toxic waste, like heavy metals and formaldehyde, that can harm both human and environmental health. 
Let's look at the impact of using a limited resource in manufacturing furniture. 
Because wood is a renewable resource, it is often considered the best raw material for the furniture industry. However, the fact that wood is also a limited resource to forest land is often overlooked. 
As a natural material harvested in natural environments, wood is generally sensitive, and its mismanagement has resulted in significant deforestation. Approximately 7 billion mature trees (accounting for ​​200,000 km2 area) are cut down every year without being replaced. 
In some countries like Indonesia, nearly two-thirds of the logging (felling trees and preparing timber) has been confirmed illegal. In many other countries, hundreds of thousands of hectares of forestland has disappeared over the last few years. Regenerating these lands to their original state can take decades. Experts believe that all tropical forests will disappear within the next 50 years if such heedless practices continue. 
Some measures have been taken to protect the environment and tropical forests. For instance, eco-labels are being utilised worldwide to encourage more environmentally friendly practices by guaranteeing the source of the wood used in furniture.
Other certifications like the NF environmental mark, awarded to home, professional, and community furniture that has a reduced impact on the environment, guarantee a sustainable wood source in the industry.
Programme for the Endorsement of Forest Certification (PEFC), which is a Forest Certifications Recognition Program, aims to protect more than 190 million hectares of the world's forests. 
The Forest Stewardship Council (FSC), on the other hand, monitors timber from places facing deforestation threats while promoting responsible management of forests across the globe.
By buying furniture with PEFC and FSC labels, homeowners and businesses contribute towards protecting the environment and forests by ensuring a sustainable source of wood.
Furniture Production May Have A Negative Impact On The Environment
During furniture manufacturing, companies use synthetic materials, which significantly contribute to the negative impact on the environment through pollution. 
Plastics and synthetic materials are often derived from fossil fuels, like oil and gas. Fossil fuels are driving global warming to unmanageable levels. 
While their extraction can potentially destroy an entire ecosystem, processing synthetic materials also produces dangerous greenhouse gasses like massive amounts of carbon dioxide. Carbon dioxide traps heat in the atmosphere, leading to drastic climate changes.
To reduce the environmental impact, furniture companies should focus their efforts on the following measures:
Reduce the deforestation danger and risk of exhaustion of natural resources by using environmentally safe and sustainable raw materials.

Minimise energy consumption and waste production during furniture manufacturing.

Focus on producing long-lasting and highly durable furniture that can be effectively recycled. 
What To Do With Your Old Furniture/ The Best Way To Recycle Furniture 
The best thing about furniture is its unmatched durability, meaning that it can be reused or recycled after its lifetime is over. Often, homeowners dispose of and replace furniture because it's out of trend without considering the environmental impact. 
Typically, discarded furniture is disposed of to waste landfills, decreasing the site's capacity and causing significant economic losses. When decomposing, furniture releases chemicals into the environment, which harms the ecological system. 
Luckily, there are many companies like "Just Clear", which save the environment and reduce economic losses by collecting furniture waste and encouraging reuse/recycling by donating to charity and recycling agencies. 
The durability and quality of wood tends to persist for decades. Therefore, instead of adding your furniture into the active solid waste landfills, below are the best ways to recycle your old furniture and save the environment:
Donating them
Perhaps you don't need your old or new furniture anymore? The best thing to do is donate it to charity or have it delivered to someone who needs it. Basic online research will give you numerous websites where you can list the items you need to get rid of, and anyone interested can collect them from your location. 
Consider Selling them 
You can also make some money while ensuring the furniture you've grown fond of has a new owner. Ensure the item is in a reusable condition and add it to a garage sale or bring it to the next neighbourhood sale event. 
Reuse It 
Furniture is pretty versatile. For instance, you can disassemble your old furniture and create something brand new. All you need is to search for some ideas online or trust your DIY creativity. With some reupholstering and repainting or maintaining a vintage appearance, you get a new, eye-catching product. 
Recycle It 
It's easy to recycle your unwanted furniture. All you have to do is take it straight to a recycling bin or facility. 
Find A New Purpose
You can never run out of unique ideas when it comes to finding a new purpose for your old furniture. For instance, use wood pallets to elevate your mattress, make your old lockers the classic shoe storage, transforms the old baby crib into a child's desk/chair/dogs crate/plate rack- the list is endless!
Collection 2019
Sale 70% Off
Title for image