Just Clear - Helps customers feel good about recycling their old furniture.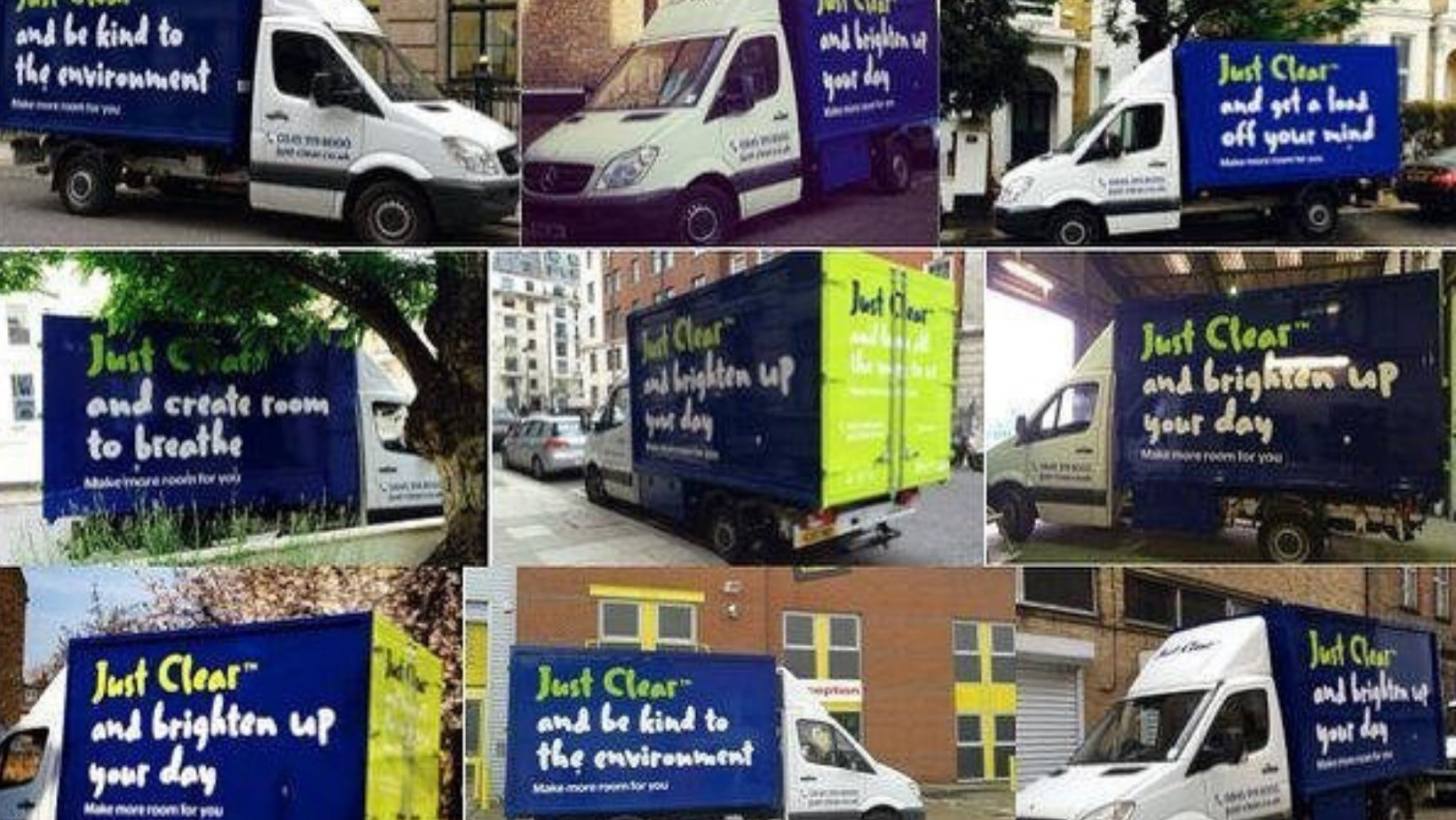 Help customers feel good about recycling their old furniture.
We've all been there: that moment when we're moving and realize we don't want our old furniture, but also can't stand to have something we've grown fond of in a landfill. What do you do? You could try selling it on Craigslist or eBay or take it to a donation centre. But those options are time-consuming and sometimes not as profitable as they need to be. Enter "Just Clear." This company will remove your old furniture from your home and donate 50% of the proceeds back to charity!
"Just Clear" is a furniture removal company based in the United Kingdom, with a unique approach to recycling- they only remove items from homes that have been pre-approved for donation. This means you can finally get rid of those old Ikea pieces without guilt!
The company was founded by Brendan O'Shea, who noticed increased privatization of furniture donation centres. Brendan noticed this as an opportunity to provide a convenient, more ethical alternative for those who wanted to get rid of their furniture.
"Just Clear" works with 12 UK charities to help donate the items taken from your home. The company has no added cost at all! This is because "Just Clear" gets paid by the charities- it's a win/win situation. The charities pay for "Just Clear" to come and remove your furniture, and then "Just Clear" donates 50% of the profits back to the charity. This is a great option for those looking for an easy way to make space in their home or apartment while helping a good cause.
If you're unsure where to start, reach out to "Just Clear," and they will work with you to ensure your unwanted furniture is donated ethically.
This company is the perfect choice for those looking to save the environment while making a little profit.
Why Just Clear Offers These Services
A lot of customers have old unwanted furniture which they want to dispose of responsibly. They feel good about doing so as the old items are being reused or recycled rather than ending up in landfills or dumped on the side of the road.
What Makes Just Clear Services Unique?
They offer a free old furniture collection and recycling service to their customers. They collect and responsibly remove old, unwanted, and worn-out furniture and ensure that it is reused or recycled. Customers feel great about doing their bit for the environment while Just Clear collects and disposes of the old unwanted furniture. 
What Services Do Just Clear Offer in Detail?
They offer a free old furniture collection and recycling service to their customers. The customers call them or fill in an online form on their website, and Just Clear then arranges to come round and collect the items after setting up a suitable time with the customers.
Just Clear works with furniture companies and professional recycling agencies to reuse or recycle the old furniture. The company believes that this is a more responsible way of dealing with customer's unwanted furniture than just dumping it on the side of the road. This means that Just Clear can give their customers peace of mind knowing their furniture will find a new, safe home.
What Sets Just Clear Apart From its Competitors?
The company offers customers a free old furniture collection and recycling service, which is hard to get from many other companies. Donating old items may seem like such a little thing, but the furniture often makes a world of difference for somebody who's struggling. If you would like to support Just Clear and help them in their mission to recycle unwanted furniture and improve the lives of disadvantaged people, you can find out more about how to donate on their website just-clear.co.uk.
What is Just Clear Target Market?
The company offers a free old furniture collection and recycling service to customers in London, the MUK (Midlands, up to Yorkshire), East Anglia, The South West, or The South East.
How Has Just Clear Service Been Received?
Just Clear has gotten excellent reviews from its customers over time. Customers have heckled their excellent customer service, with some stating that they loved working with the reliable and friendly team. Just Clear services are quick and easy to receive, making them gain a large customer base compared to their competitors.
The fact that Just Clear is fully licensed and insured has made their customer trust them fully. Another thing that has made customers receive the company well is that they dispose of everything responsibly, with environmental safety at the core of their services. 
The Bottom Line
Just Clear is one of the most complete and affordable furniture removal companies around. They offer their customers an excellent service in which they do all the work for them. The customer has to schedule a quick pick-up time, and Just Clear will come round to collect the old items.
Everything is reused or recycled is a great way of ensuring that the environment isn't damaged by unwanted or old furniture. Just Clear offers excellent customer services, and they are always available to help their customers.
The company has gained many loyal customers from word of mouth and its positive reputation in the community.
So what are you waiting for? The next time you want to get rid of that old mattress or table that's just taking up space in your apartment, call "Just Clear"!
Collection 2019
Sale 70% Off
Title for image